March 20, 2017 Posted by: Indy
Royal Jordanian bans most electronics in the cabin onboard flights to/from US
In a tweet this afternoon, Oneworld carrier Royal Jordanian dropped some big news — passengers flying on any of the carrier's flights to/from the US will be required to check most electronic devices, including laptops, tablets, cameras, DVD players and gaming devices. However, mobile phones and medical devices necessary during flight are exempt from the ban, which goes into effect starting tomorrow (March 21).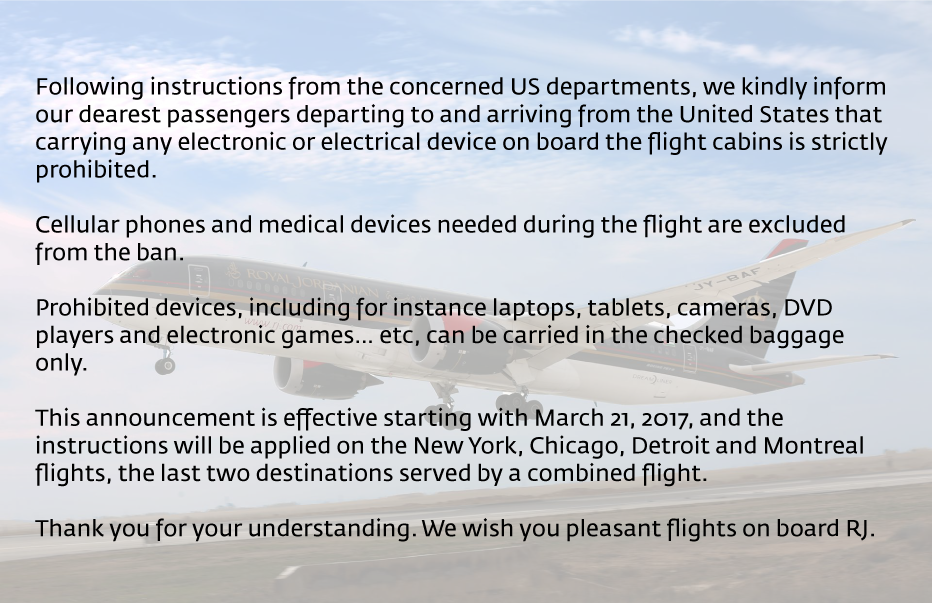 Comments Off

on Royal Jordanian bans most electronics in the cabin onboard flights to/from US
There are not tags associated with this post.